Bobby Meacham is just destined to be a hapless figure in Yankee history.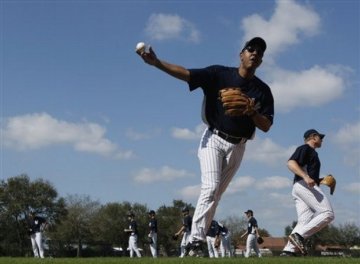 Those of us who remember all too well his misadventures as a player in the Eighties can't be shocked by the news that Meacham has been fired as the Yankees' third base coach. Pete Abe has the details--and also links to an item by Mark Feinsand reporting that pitching instructor Rich Monteleone was canned too.
Think Tino Martinez will become a coach? Or maybe perhaps this will mark the return of Lucky Luis Sojo?