My grand father was a circumspect, bookish man who believed that actively rooting for a sporting team was an essentially foolish activity, a waste of time. At least the impression I always got. He was the most passive fan you could imagine but he was a Giant fan because the Giants were New York's team when he was growing up. My father, hot-tempered and emotional, took after his mom's side of the family and rooted for the Dodgers, even though he was raised in Washington Heights. He was ten when Jackie Robinson joined the team, and liked to tell me that he was "second to none" as a Jackie Robinson fan. I heard the names Pee Wee and Pete Reiser and Cookie Wookie Lavagetto as a kid but I never heard about any of the Giants, other than Willie Mays.
Of course, we all know about the Dodger's enduring legacy in Brooklyn, but I've always found it curious that the Giants are all but forgotten. After all if I could go back in time, I'd go to the Old Penn Station: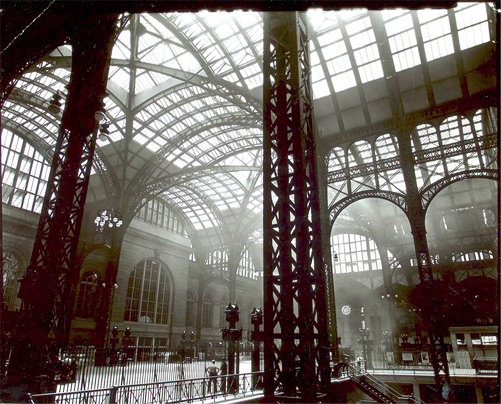 ...and the Polo Grounds: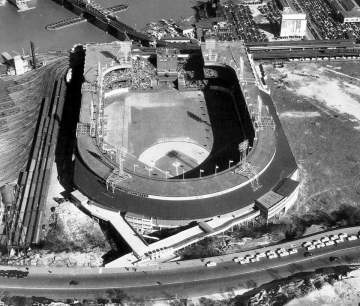 That said, I'm going to make today all about the old New York Giants who started playing ball in San Francisco fifty years ago. Much more to come shortly...