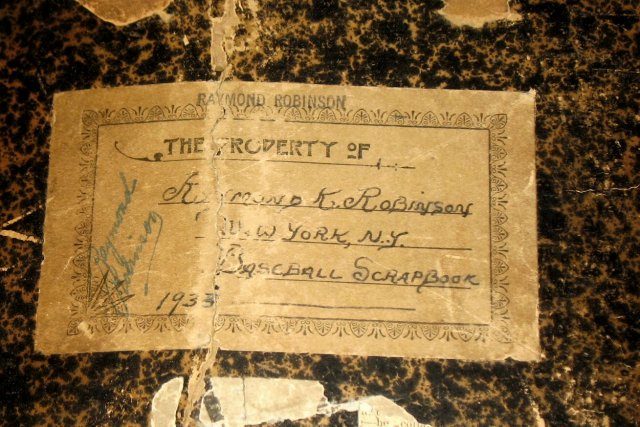 A few months ago I invited myself to Ray Robinson's apartment, ostensibly to get his list of ten essential baseball books, but really so I could lay eyes on his library of sports books. Robinson, an author (Iron Horse) and longtime magazine editor, grew up on the Upper West Side, near Columbia. When he was a kid, Robinson got a delivery job at a local liquor store, and he found himself making stops over at Babe Ruth's apartment at 110 Riverside Drive. He'd say, 'Thanks keed,'" Ray told me. "He called everybody 'keeed,' because he couldn't remember anyone's name. And he would invariably honor me with a couple of dollar bills."
Ray and his wife, Phyliss were wonderful with me. We chatted in the living room of their comfortable New York apartment for about an hour and Ray shared his selections of favorite baseball books with me. I poked my nose through his collection and as I was about to leave, Ray said, "Oh, would you like to see my scrapbooks?"
"Sure, I would."
Ray picked-up a bright orange plastic bag from the bottom of the bookshelf, the kind you'd get from the local Chinese take out. He pulled out two weathered books, practically falling apart, one dated 1932, the other, 1933. They were filled with pictures of players from every team in baseball. Ray cut-out images mostly from The New York Sun, The Saturday Evening Post, assorted baseball magazines as well as baseball cards. Then, along with some friends, he'd scout the hotel lobbies where the out-of-town teams stayed, to get autographs.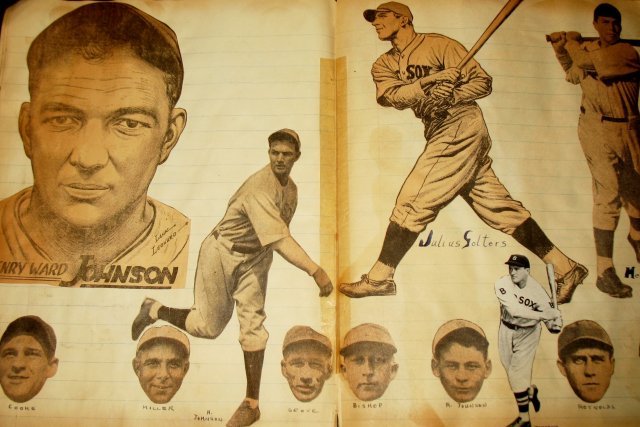 The books are lovingly, obsessively assembled, filled with small notations. Ray expressed some embarrassment when I complemented him on how wonderful, how personal the books are. He dismissed his sketch of the Babe as being awful, but I liked it and his wife did too.
Ray asked if he should sell the books--after all, he's got a couple of Lefty Groves in there, a Honus Wagner, Dizzy Dean. Phyliss said that she didn't think that was a good idea. I quickly agreed.
"You can't sell these," I said. "They belong in a museum or for your grandkids."
As I looked carefully through the two books, Ray kept wondering if he should sell them. I said, "No way," but when I left I felt foolish. Who am I to say that he shouldn't sell them? There is probably some serious money in those two books. Still, they feel too personal to part with. They are not kept under a glass case, they are in a plastic bag on the shelf, a secret baseball treasure on the Upper East Side.
Yesterday, the New York Times featured a short essay by Ray Robinson about his scrapbooks.
Check it out and dig what I was able to see: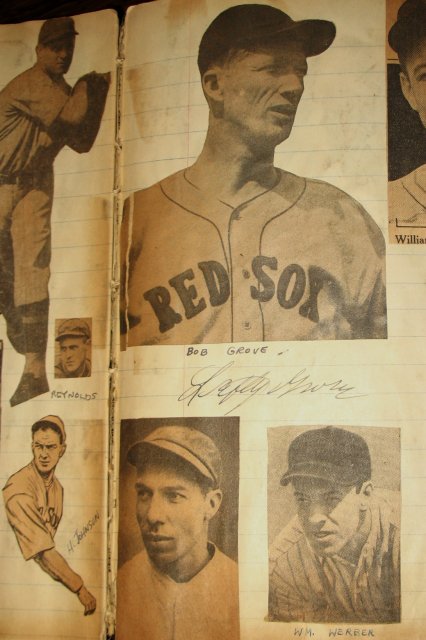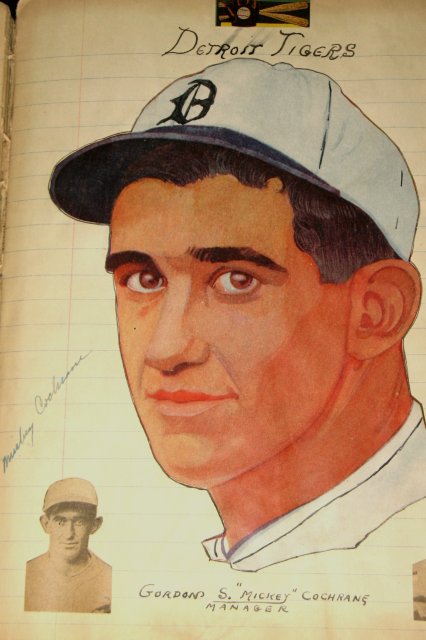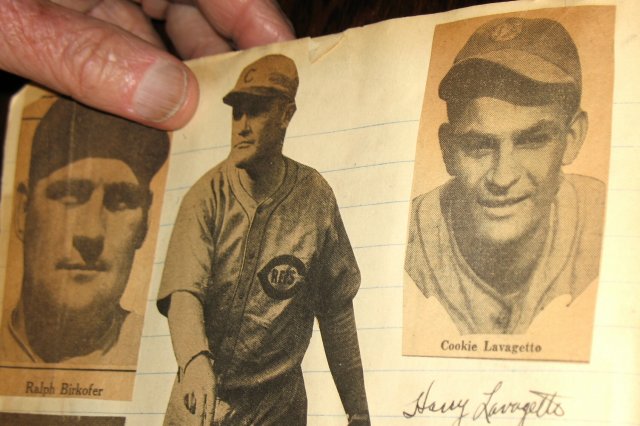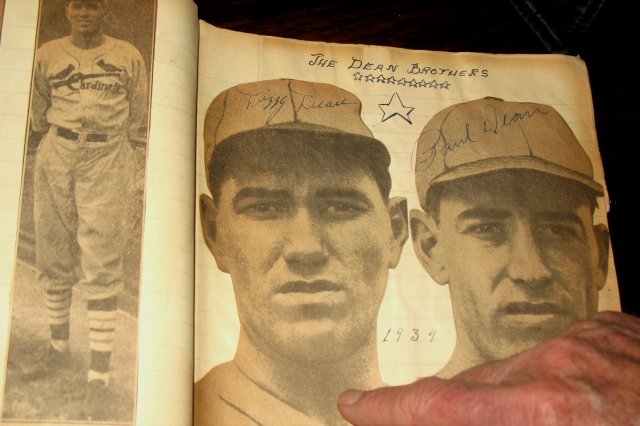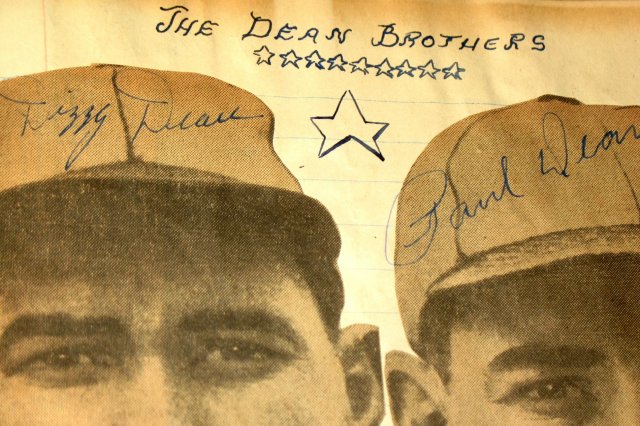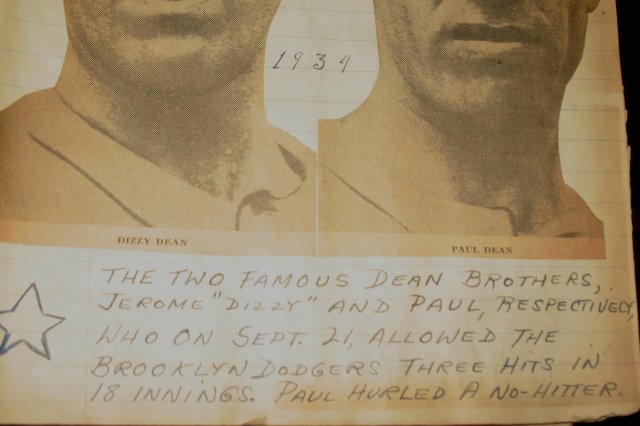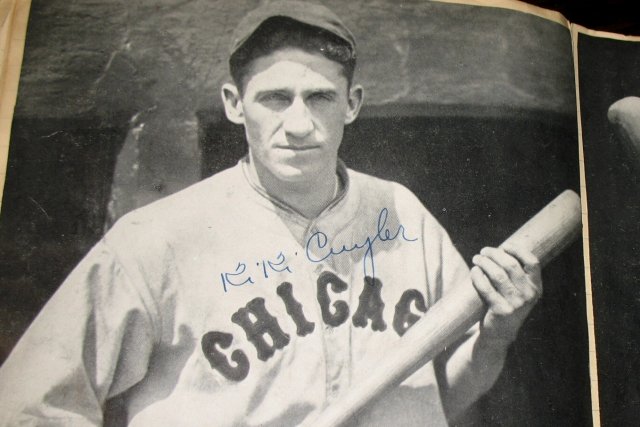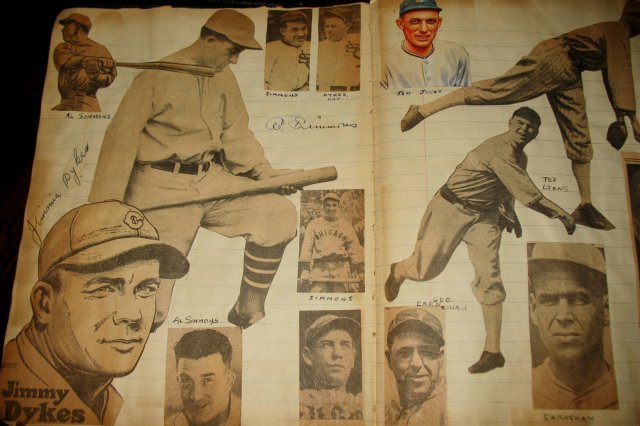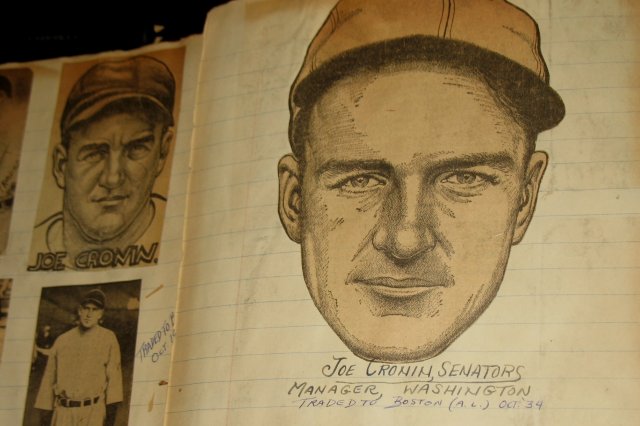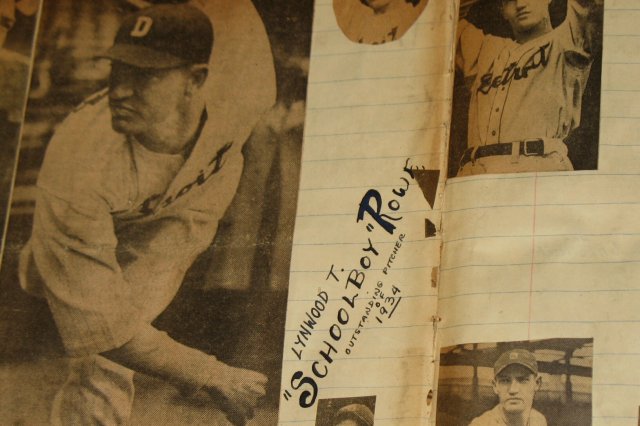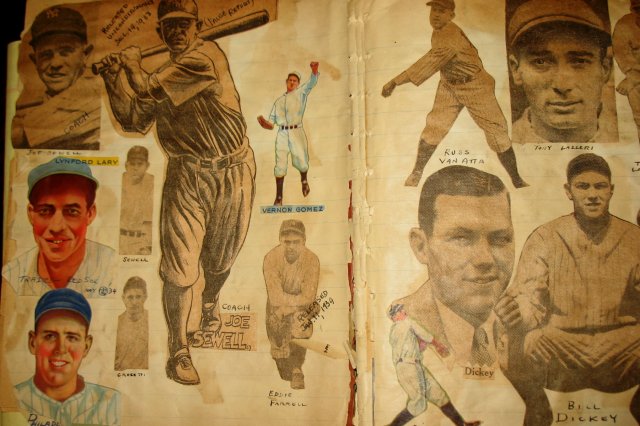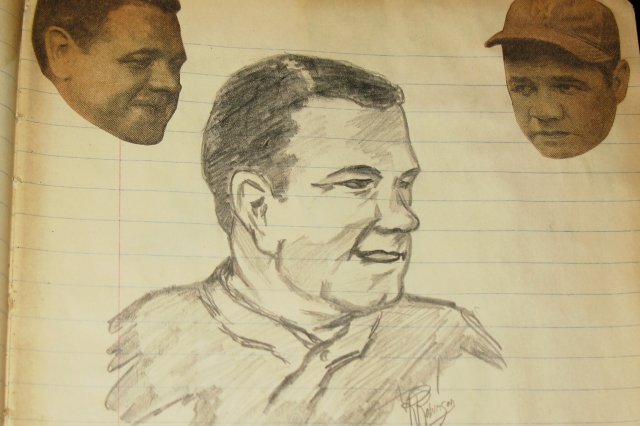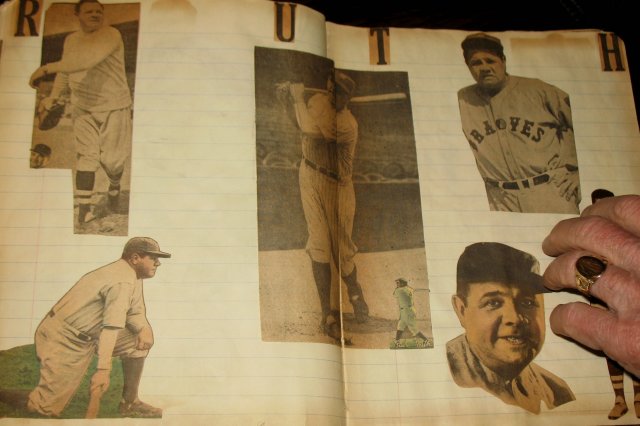 How cool is this?